A MENTORSHIP EXPERIENCE GUARANTEED TO HELP YOU LAND YOUR DREAM PRODUCT MANAGEMENT ROLE WHILE MAKING MORE MONEY
BOOK A CALL TO FIND OUT HOW
We see you, Product Manager
Does this sound like you?
PROBLEM #1:
"As I have been searching for Product Management roles the, biggest challenge I face is that I keep getting rejected but get no feedback. There has been no way for me to know how to improve my candidacy. It's like I am running a marathon with no mile markers."
---
PROBLEM #2:
"I know I don't have the perfect profile for the role that I want. And I lack confidence that to truly highlight all the work I have done as that relates to Product Management."
---
PROBLEM #3:
"I can't seem to crack the product interviews even if I endlessly practice with my peers. It's been a case of the blind leading the blind. How do I know what the interviewers are really thinking? The endless interviews are just wearing me out."
---
PROBLEM #4:
"I have worked for a long time in the industry. I cannot go into a junior PM role without a substantial pay cut. How do I market all these transferrable skills and position myself so that I land a senior PM role rather than going back to the bottom of the ladder?"
---
PROBLEM #5:
"What are the ways I can succeed in the current shifting dynamic of cost-cutting, layoffs, leadership changes, and threat of recession?
I understand and have been in your shoes
I know what it's like to know you're good at what you do, but not know how to communicate it in a way that gets you more visible for the role you really want.
This is why I've helped hundreds of clients learn how to clarify their value, increase their performance, and get seen by the right people, while helping them increase their salaries and land dream jobs at these top companies
This is why we have helped clients land roles at companies like these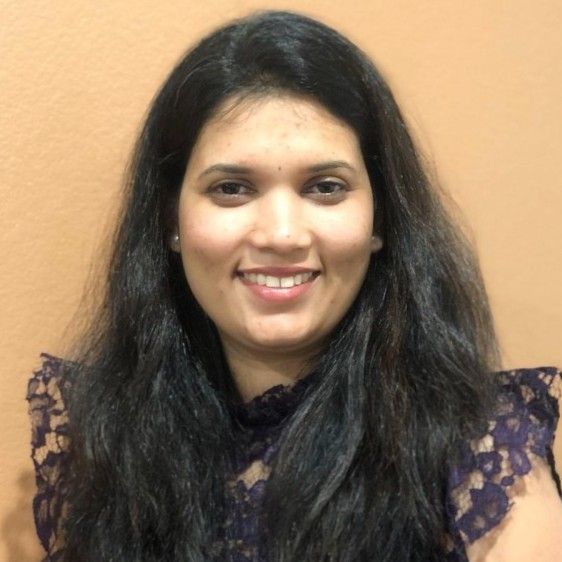 Sravanti Akella
Senior Product Manager, VMWare
"When I interviewed at my current company, I was not selected for the first role. However, the hiring manager CREATED a product manager role specifically for me! This role gives me a tremendous sense of pride. I highly encourage everyone to consider this program for landing their dream role! You will not just land that dream role, but you will also build your communication and skills to help you succeed in your career."
Sandesh Patil
Senior Product Manager at Amazon
"Thanks to Intentional Product Manager, I'll be heading to London, my dream location. And I will be joining a FAANG company, which is Amazon as a Senior Technical Product Manager, and to top it up I will not be leaving my domain (FinTech) domain within a bank. So I will be joining the FinTech domain within Amazon, I will be joining their payments and Customer Experience team."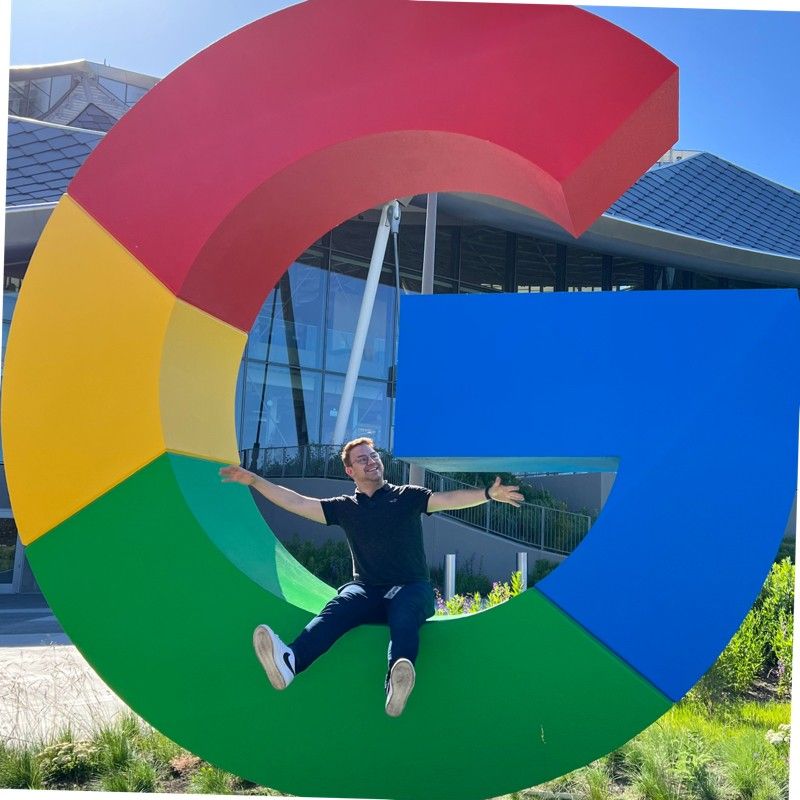 Gabor Mayer
Product Manager at Google
"I'm a product manager, currently working at Google, my dream company. I really wanted to join and I've been trying for quite some time to get in. Previously, I worked in companies, small and big. But I was just missing some little bits and pieces to nail the interview and actually get into my dream role. But thanks to the program, now, I can proudly say that I'm a Google PM."
"The program had everything I needed; story writing for behavioral stories, product sense, product strategy coaching, and mindset coaching. I got feedback on mock interviews and it helped me close the gaps I had before the interviews. When I went into the interview, I felt prepared and was 100% confident. In the end, I got the offer to work on a product in Amazon catalog team, to define and enforce policies for contribution from sellers in the amazon product detail page."
- Sujatha, Recent successful job seeker
What's possible with Shobhit and Sam?
There is nothing special about us.
Shobhit is a product manager at Google for Crashlytics, the world's leading crash reporter for mobile apps.
Sam is a former Sr. Product Manager from TripAdvisor. He previously worked at Trello, Atlassian, and Google.
Together, we have built a network of contacts at major brands in the product management field and the best training program for anyone who wants to land that next or the first product manager. Between us, we've mentored hundreds of product managers just like you to land that dream product management roles.
What this boils down to is that we packed 20-plus years of product management experience and coaching product managers to land jobs at top companies into a mentorship and coaching program to give YOU the inside-track to know what's possible, set clear targets for your job search, excel at positioning yourself, and negotiating and closing that dream product management role.
The Intentional Product Job Search program is so much more than a job search plan. It's a promise that we will do everything we can, make every connection for you, make sure you land that dream role as soon as possible.
Now, let's get started teaching YOU how to succeed in product management job search in any market.
Your dream product management role is waiting.
Imagine what your life would be like if you...
You could confidently share your resume with companies knowing that they would love to interview you?
Walk-in and tackle interviews with authority, knowing that companies need you more than you need them
Felt the exhilaration that only comes from going to that dream product management role, building, and shipping exciting products... and seeing people use your product!
Could weather any economic market storm because you're viewed as smart, mission-critical, and effective as hell.
Weren't intimidated by the requirements that most jobs come with - because you know you have what it takes
Got a salary bump of 10, 20, or even 50%.
If this sounds like where you want to be, then let's get you results faster with...
Intentional Product Job Search
A mentorship experience guaranteed to help you land your dream product management role while making more money.
We've packed everything we know about finding that dream product management role into an intensive on-demand, group, and live program. Everything we have seen and done over the course of our careers and coaching over 200 product managers went into this comprehensive, fluff-free program. Perfect for job seekers hungry to have an impact, in the hunt for that next role, and finally ready to take control of increasing your earning power.
Instant access to the lessons you need to quickly shape your past into a narrative that's tailor-made for product management jobs
Get years of experience packed into 6-weeks with videos, templates, strategies, and the tools product managers are using today.
Personal Mentoring
Personal attention with 1-1 AND group coaching sessions. We limit how many members we accept so we have the capacity to make sure you succeed.
Feedback and Accountability
We keep you on track to hit weekly milestones with a proven process our members have used to get results time and again. Plus you meet with your group and learn from each other weekly so that you can accelerate your searches
Mentorship curriculum
This is the job search program that we always wished existed. We built the curriculum from the ground up, with group sessions and 1-1 sessions spread throughout the program so that you get both the strategy and the support that you need.
Bulletproof confidence (from day one)
Learn the daily habits that enable us to have rock-solid confidence no matter what situation we face.
Uncover the stories that make you an amazing product manager
We do an inventory of YOUR career stories from product and non-product role, to position you as an experienced Product Manager right for the role. We use this inventory to shape your resume, your LinkedIn profile, and your behavioral interviews.
Network like a champ and get the insider-track to interviews
We help you network so that you get referrals and are not just one of the several 100 applicants for every role. And we open up our network to give you the insider track to product manager positions.
Master interviews even if you are nervous right now
We train you and practice with you until you have truly mastered how to conduct the various type of interviews: the product, the strategy, and the behavioral interviews.
Magnify your communication skills
Let's face it; even with the same contents, communication skills make a MASSIVE difference in how you come across. So why not stand out as the amazing product manager with excellent communication skills so that you maximize your chances of connecting with the interviewer and landing the role.
Negotiate and close
We help you land multiple roles and then negotiate so that you get the best possible compensation, even if you have always accepted the first role.
Questions your fellow product leaders asked...
How do I know if I am right for the program?
Is this only for people in the US?
Do these strategies only work at FAANG companies?
I'm already overwhelmed and mentally exhausted with work. When will I have the time and energy to do this?
It all boils down to this.
You can't get this kind of training anywhere else
(And it's 10x as hard to succeed in product management interviews without it.)
The best time to get a mentor was as you entered the industry.
The next best time is today.
Investment in the Intentional Job Search program is not just about finding a job.
It's about landing your dream role while building the confidence and communication skills top product managers have.
It's about where you'll be this time 12-months from now.
Will you be valued? Getting tapped for the top assignments? Finally, earning what you're worth?
Or will you still be standing on quicksand, under-earning, but surviving? Feeling underappreciated, invisible, and overlooked for promotions that might cost you $1M-plus in your lifetime career?

You have a choice.
You can try to figure this all out on your own using trial and error... you're a product manager after all.
But how long is that going to take you? How many interviews do you get passed over for a while you're scouring Reddit, Medium, and Google to patch together do-it-yourself job search advice?
Or...
...in the next few weeks, you can fast track your way into that dream role.
Being a great communicator, magnifying your confidence, leveraging networks, having a great search strategy, boosting your confidence, and kicking ass at interviews is the only viable strategy in product management search that doesn't end in burnout.
Give us a call.
SCHEDULE (FREE) CALL NOW